Frequently Asked Questions
Where Do We Service?
We are a local company servicing the all South Bay cities, from Redwood City, Palo Alto, Mt. View, Sunnyvale, Santa Clara, Cupertino, San Jose, all the way to Morgan Hill and Gilroy. PCS also services the East Bay, including Milpitas, Fremont and Hayward.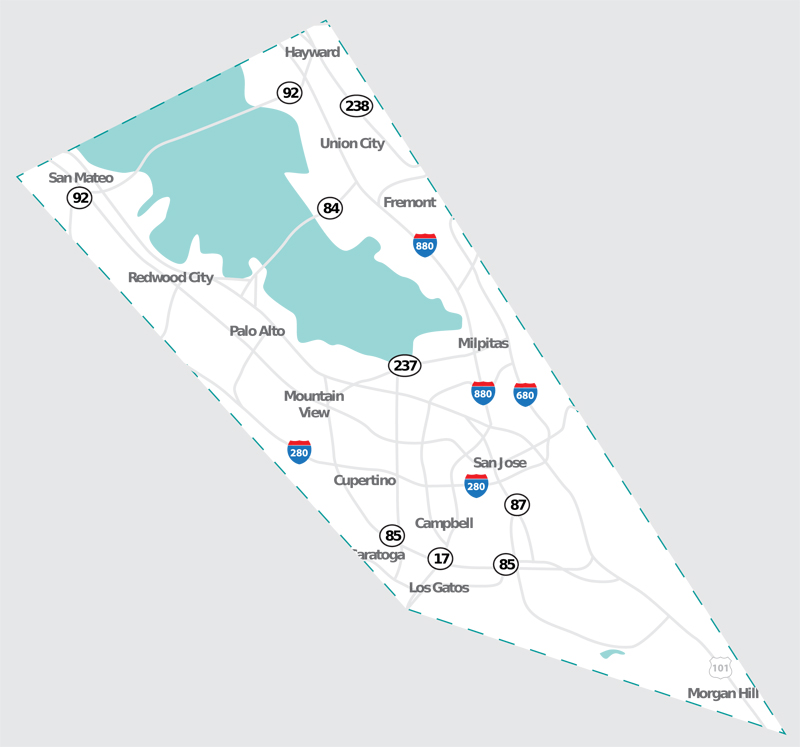 Who Do We Service?
PCS services a variety of industries including:
Large and Small Commercial Buildings
Multi-tenant Buildings
Common Areas and Amenities for HOAs Residential Properties
Biomedical Facilities
Cleanrooms and Labs
Distribution Centers
Manufacturing and Assembly Facilities
Medical Offices
Veterinarian / Animal Hospitals
Private Schools (Elementary, Middle, and High Schools)
Universities
Preschools
Learning Centers
Churches
Community Centers and Halls
What Services Do We Provide?
On-going Janitorial Services
Porter Services
Electro-fogging Disinfecting Services
Full Carpet Care
Complete Floor Care including ESD Floors
Deep Cleaning of Restrooms
Window Washing
Power Washing
Move-out Services
Final Construction Cleanup
Lightbulb Replacement
Graffiti Removal
Consumable Delivery & Management
Eco-friendly Products
Do we Provide Eco-friendly Services?
Yes, we provide all equipment and supplies using only "Green Seal" and recycled paper products.
Do We Sell Consumables Supplies?
As a value added service to our customers, PCS sells, delivers and manages their consumable supplies such as paper products, toiletries, trash liners, disinfecting wipes, etc.
All janitorial personnel are required to take inventory of supply levels and reorder them in a timely manner so that they never run out.